Valentine's day
posted on Feb 14, 2007 by
admin
in
Thoughts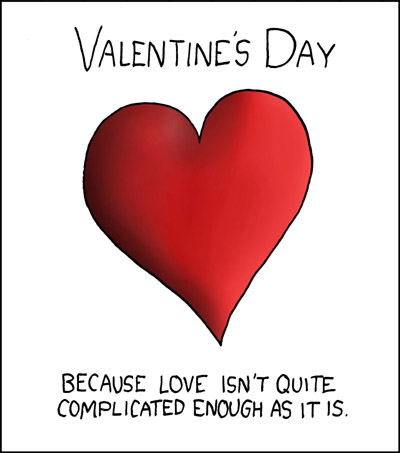 Didn't draw this one myself, it was taken fromxkcd, the image is a very nice was of expressing my views regarding holidays, especially Valentine's Day.
Ahh.. if only all the 356 days were 'normal'...
1 comment
just another reason for businesses to have "sales" and for people to feel "obligated" to buy mostly useless presents for their significant others.
i love the holiday though, coz it's nice seeing red and pink all over; it gets me in a happy mood.